Poll: Halifax shows support for CFL team
Halifax is looking to build a stadium and a new report from Corporate Research Associates suggests there would be enough fan support for a CFL team
February 11, 2014, 5:43 PM ADT
Last updated February 11, 2014, 5:43 PM ADT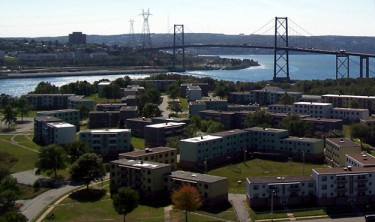 The results of a recent survey suggest that if Halifax were to build a stadium suitable for a Canadian Football League franchise, the fans would come.  The survey, conducted by Corporate Research Associates, states that nearly half of residents in Halifax would attend a game if the city is able to secure a team.
"Consistent with the results in 2005, there appears to be sufficient fan support for a CFL team within the Halifax Regional Municipality alone," says Don Mills, CRA chairman.  "Interestingly, the population of Halifax is nearly twice as large as that for Regina, home of one of the most successful CFL teams."
Almost half of the 411 residents surveyed said they would likely attend at least one game during the regular season assuming ticket prices between $40-60.  This would equate to approximately 84,000 residents in the HRM alone.  CRA suggests there would be a market potential of more than 27,000 attendees per game, not including interest from outside HRM.
The report comes on the heels of CFL commissioner Mark Cohon coming to town Monday to meet with Mayor Mike Savage and business and community leaders.  Cohon and Savage were gauging the interest within the business community toward building a stadium and eventually securing a CFL team.
"I think we have a really strong fan base," Cohon said Monday, "But I think it's important for the people of Halifax to also understand this is a regional play.  When we did our games in Moncton, Touchdown Atlantic, over 50 per cent of the audience came from over 80 kilometres away."
The survey also suggests Halifax fans are likely to attend an average of approximately three games.  Five per cent of those surveyed indicated that they would attend eight or more games in a season, suggesting that there would also be a reasonable demand for season tickets.
"Do we have the fan base? I think we have the fan base.  I certainly hear from people that we do," Savage said during a press conference on Monday.
The results of the survey seem to echo Savage's feeling that Halifax would have the fan base to support a CFL team.  He used the popularity of the Saskatchewan Roughriders as an example of the fan support Halifax could potentially expect.
"In terms of fan base, Halifax has over 400,000 people and Regina is just over 200,000 people.  Saskatoon is three or four hours away, Moncton is less than three hours away," he said.
CRA suggests that interest in attending games is much stronger among males and younger residents, especially people between the ages of 35 to 54.  Those with higher education and household income were also more likely to report interest in a team.
The results are a part of an independent survey of HRM residents titled the CRA Halifax Urban Report.  Interviews were conducted with adult residents of HRM from the end of January until Feb. 9 and are considered accurate within 4.8 percentage points.