Poppy sales higher than ever
A record number of 19 million poppies have been distributed this year in Canada.
November 7, 2014, 5:23 PM AST
Last updated November 7, 2014, 10:29 PM AST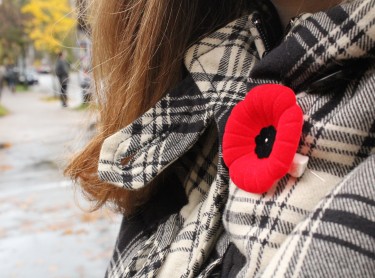 The Canadian Legion has distributed more than 19 million commemorative poppies and is hurrying to keep up with the high demand.
This year's poppy drive has set a new record for the legion. Volunteers have given out one million more poppies than last year, when 18 million poppies were distributed, raising $14.5 million to support veterans.
Bill Maxwell, the senior program officer at the Legion's Dominion Command in Ottawa, says the recent incidents targeting members of the military in Quebec and Ottawa have helped prompt this increase in demand for the red flowers.
"The increase is due to a whole series of events," says Maxwell. "The 100th year anniversary and commencement of the First World War, the 75th anniversary of the Second World War."
Maxwell also attributes the surge in poppy demand to the military action in the Middle East and Afghanistan. "There's a whole congruence of various events and heightened awareness for commemoration," he says.
Emily Morgan, a third-year student at Dalhousie University, says buying her poppy is the least she can do. She says the shootings on Parliament Hill have have led Canadians to support their veterans even more.
"It's almost as if (the shooter was) trying to question what we believe in," she says. "People fought for us to have the rights to feel the way we do."
University campuses across the peninsula have locations where poppies are being given out.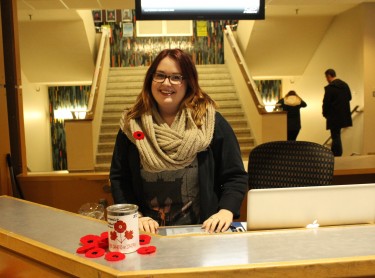 Cassandra Duffenais, who works at the front desk in Dalhousie's Student Union Building, says staff have already gone through two bags of poppies. She says there has been a steady stream of students buying their poppies when she is working at the desk. As well, she says, the can for donations has been filled up multiple times already.
The legion says there has been an increase in donations across the country this year as well as an increased demand for poppies.