Released prisoner says he will continue to drink and drive
Parents of victim react by asking for his photograph to be put up in liquor stores
January 22, 2014, 12:23 PM ADT
Last updated January 22, 2014, 12:53 PM ADT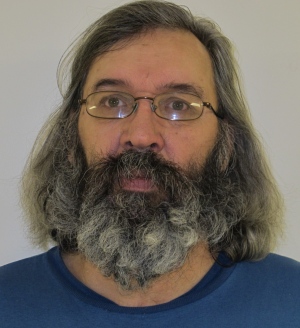 Two people whose lives have been affected by drunk drivers say displaying a photograph of a recently released drunk driver in liquor stores is a good idea—at least in principle.
Jessica Ross, a University of King's College graduate who lost her friend Zoë Nudell to an impaired driver in Ontario this year, is open to the idea.
"I agree to the proposed plan to put his face up in liquor stores, not because I think it's necessarily the most effective way of dealing with this problem, but it is a fairly creative solution to an obvious flaw in the justice system," she says.
No remorse
After seven years in prison, high-risk offender Michael Gerard Cooper has openly stated he will continue to drink and drive.
Cooper, 55, was released on Tuesday after serving his sentence for killing two people while driving impaired. He is banned from purchasing liquor and operating a motorized vehicle.
Cooper caused the deaths of Angela Smits, 19, and Michael MacLean, 20, in 2007. He plans to reside in the Halifax area.
Smits' parents, Patricia and Gerard, are asking to have the name and photograph of Cooper displayed at liquor stores to prevent him from purchasing alcohol. They are making the appeal through their lawyer to the Nova Scotia Liquor Commission, who are currently reviewing the unprecedented request. The liquor corporation has decided to warn its staff about Cooper.
Like many others, Ross is upset at his adamant lack of remorse.
"It's a pretty horrible situation, and it's a pretty horrible position for him to have, considering the impact that his decisions have had on many lives, especially the lives of those closest to the young woman and man who were killed," she says.
An effective strategy?
A University of King's College student, who cannot be named because she was 17 years old at the time of the incident, was hit by impaired driver Andrew Leblanc while making her way home in another vehicle in 2008. She hit her knee off the dashboard and suffers from permanent nerve damage, which she says is painful. She is alarmed at the lack of repentance displayed by Cooper.
"I think it's absolutely insane," she says. "He was caught and put in jail, you would think he would learn his lesson, but unfortunately that's the case with a lot of drunk drivers, they keep doing it because they think they can get away with it."
Although she agrees with the Smits' idea in theory, she's not sure the practical application would make a difference.
"I don't know if it will do much. There are other ways he can get liquor. If he's an alcoholic and he really wants to drink and drive, he's going to do it, whether his picture is up or not," she says.
According to the RCMP website, throughout December 2013, 37 men and 10 women were charged with impaired driving in HRM. In 2013, 615 motorists have been charged with impaired driving, compared to 677 in 2012.