Rental fraud case delayed — yet again
Sentencing awaiting repayment of damage deposits
December 4, 2013, 6:44 PM AST
Last updated December 4, 2013, 6:44 PM AST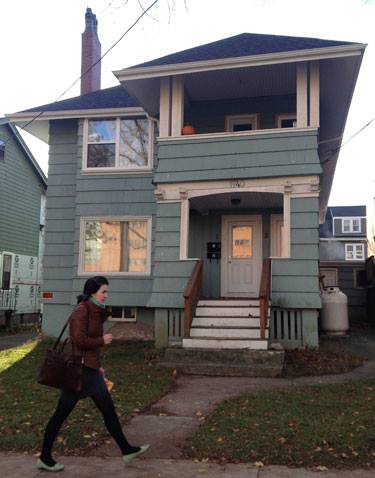 Cyrano Carette, 27, a landlord who has been charged with fraud and theft after scamming multiple university students, has had his sentencing delayed yet again while the court waits for three victims of the scam to be repaid.
Defence lawyer Laura McCarthy says 14 out of 17 victims have been repaid, and of the three remaining, two are in Ontario and the third had only contacted the defence office on Monday.
While repayments are made, Provincial Court Judge Marc Chisholm has decided to adjourn the trial to ensure payments are completed and then court will resume for this case on Dec. 18 at 9:30 a.m..
Carette pleaded guilty earlier this year to take $14,882.66 from university students, taking damage deposits ranging from approximately $500 - $2,000 for two properties in Halifax, one on 6010 Cedar St. and the other at 1740 Robie St.
Carette posted an ad on Kijiji and signed a lease to multiple people. He then ignored multiple text messages, Facebook messages and emails from future tenants.
The Crown and defence have agreed on a joint recommendation of a sentence of less than two years to be served in the community.