Snail mail society
Reviving snail mail in Halifax
Lauren Abbott gives Halifax a place to come together, take a little extra time and get writing
February 6, 2015, 3:51 PM ADT
Last updated February 10, 2015, 10:09 AM ADT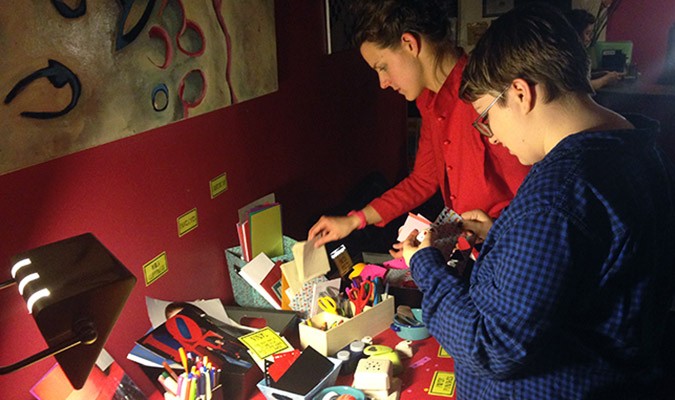 Do you remember the feeling of finding a written note on your desk in grade school for Valentine's Day? What about the joy of receiving a handwritten letter from a pen pal in the mail? One woman in Halifax hopes to bring that feeling back to Halifax.
Lauren Abbott is one busy woman. She is a youth care worker at The Wood Street Centre in Truro, she is well travelled, she started her own card company and launched the Halifax Snail Mail Society in November.
Abbott says the benefits outweigh the hard work, as the reception has been "enlightening."
The society that meets once a month at Alteregos Café & Catering, strives to revive the art of letter-writing by getting together in a theme setting and creating mail-art. Abbott has hosted meetings that were devoted to writing Christmas letters, creating New Year's resolutions and making Valentine's Day cards.
Abbott, who is originally from Toronto, moved to Halifax last summer. She says that in Toronto, groups like hers are common. She decided to include a few creative twists on the groups she had seen back home and bring it to Halifax.
"It's always been a goal of mine and I knew Halifax would be a great city to start it in," she says.
Abbott's love of letter writing is not new. When she was 16, she sponsored a child with whom she would exchange letters. She says she has always enjoyed it.
"I always loved it, but I always felt like a weirdo," she says. "When you meet other people who do it and do it socially together, it's just a cool experiment. People usually write letters by themselves, but I think doing it together is cool."
With her Christmas- or Valentine's Day-themed meetings, she says it is more inviting to beginners who may not know how to approach writing a letter without having a specific purpose.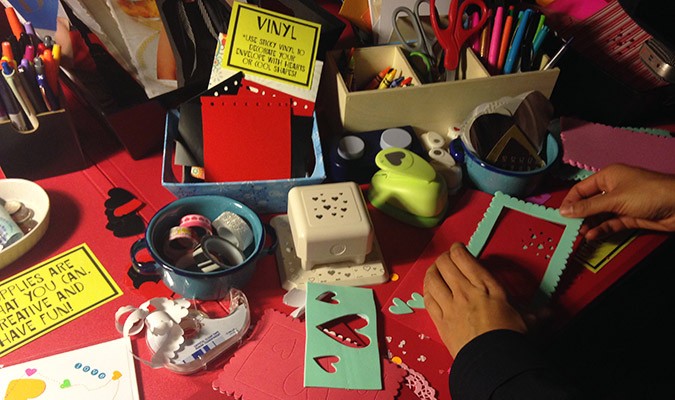 When Abbott travelled to South Korea, she says that writing letters was therapeutic.
"That's totally how I survived through my low points being in the culture," says Abbott. "Every Sunday I would sit and I would write tons of letters. I would have a huge stack on my desk by the end of the night."
She says her husband Eric appreciates the box full of love letters from her travels.
"I think knowing that a person thought enough about you to sit down, write, put a stamp on it, pay for it to be shipped or walk it to the post box is special. It's so special," Abbott says.
Juliet Kim, a law student at Dalhousie Legal Aid, attended Abbott's Valentine's Day event with friends and classmates who are selling handmade valentines for a fundraising project. She says the snail mail society is great because she loves crafting, but finds it hard to make time for it.
"I love it (writing letters) when I can and I love receiving it. I think it's so nice," says Kim.
"It's so exciting when you get a letter or a package in the mail that's not a bill."
The response to the group has been more than satisfactory for Abbott. She says it's unlikely for a new group to get a high turnout, so she is happy that members continue to join. The group has about 80 members.
"Every month is more chilled out, but I want to start hosting just big parties," she says. "Like a dance party, a mail-art party, get a DJ and just make it bigger."
Abbott  says she's really proud of the group.
"For me, it's always been a goal. I am actually a pretty shy person, so it's a big step," she says. "I'm very creative and my mind is always going, but to reach out and talk to strangers is definitely a big accomplishment. I just feel proud of it."
As for where the group is headed, Abbott says she is welcome to any surprises that come her way.
"I really want it to grow organically in a sense, like wherever it needs to go. I don't really want to direct it in any way."