Safety of MSVU crosswalks questioned
Pedestrian collision at crosswalk last week shakes up student body
November 27, 2012, 3:10 PM AST
Last updated November 27, 2012, 8:31 PM AST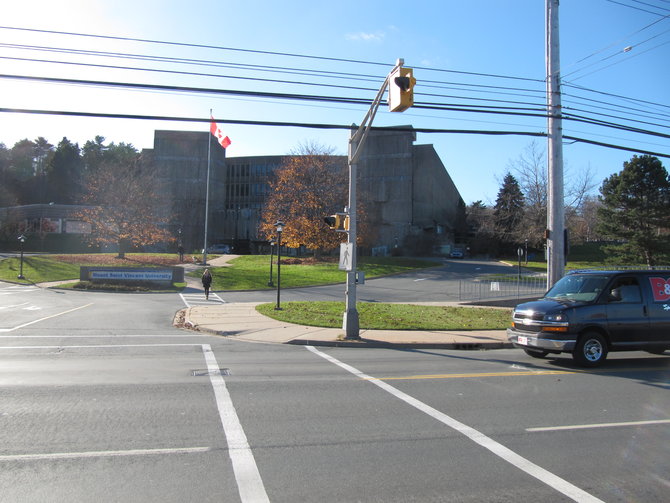 Students at Mount St. Vincent University are planning their next move after one of their own was hit at a crosswalk last week.
A 27-year-old female student was hit Thursday morning during rush hour in front of the university as she crossed the Bedford Highway, a main artery between the MacKay bridge, downtown Halifax and residential communities. She suffered minor injuries and was released from hospital that day, say police.
The problem is many students say they have similar stories to tell.
"I think sometimes people forget that yes, they're on something called the Bedford Highway but it is not a massive highway," said Kenney Fitzpatrick, the student union general manager. "You are going through residential areas as well as an area where there's students."
Fitzpatrick, who's been with the student union for 13 years, says the union has had many campaigns trying to make the crosswalk safer and will be discussing how and when to start another, in light of this most recent collision.
"It's so busy on that road that these kinds of things happen. Should they happen? No. Do they happen? Yes. But there's got to be steps taken so they don't happen," he said.
Students cross highway to take the bus
Hundreds of students cross at the two crosswalks every day, many taking the bus to and from classes.
Fan Farli, a psychology student, takes the bus every day and says she finds the road "dangerous" to cross during rush hour and often she has to wait a long time before cars stop.
"It's a terrible thing because something like that, an accident, should not happen," said Farli, suggesting that the city install rumble strips on either side of the crosswalks to remind drivers. Nonetheless, she says she'll be crossing the busy street multiple times a day.
"Do we have any other choice?" she asked. "I usually come to school on the bus so it's a little bit worse because every day there are so many cars on the road."
The union has worked with the university and different community groups to convince the city to make the two crosswalks in front of the Mount safer and Fitzpatrick says some progress has been made. He says there's been confusion as to which level of government, either municipal or provincial, is responsible for crosswalks on the highway. The union has asked for traffic lights or flashing red lights, but that hasn't happened.
"The compromise has been in the past has been lowering the flashing light so it's more at eye level and using a different type of light so it's much more easy to see in the daytime," said Fitzpatrick. "But that still doesn't stop people from being hit."
Traffic engineer says crosswalk is appropriate
The traffic authority is responsible for the crosswalks. Taso Koutroulakis, the Halifax Regional Municipality's manager of traffic and right of way, was with the department when the student union lobbied a couple years ago. He says staff installed side-mounted amber flashing signals at the two crosswalks, as well as others across the municipality, as part of a joint pilot project with the provincial government.
"We found that the side-mounted flashing lights didn't really make any difference to motorists' compliance at that crossing," said Koutroulakis, adding compliance was "quite high" already. "We decided to leave them there, knowing that the student union wanted us to do something more."
He says he has been concerned about the "rash of collisions" in the last few weeks, but can't comment without comparing police investigations.
"We wouldn't place a crosswalk in a dangerous location," said Koutroulakis. He says every intersection counts as an unmarked crosswalk and drivers, by law, have to yield to pedestrians. Not all drivers seem to be obeying, although they all should know the rules, he said.
"It's in the Motor Vehicle Act. It's in the driver test," said Koutroulakis.
Students and people living in the area will continue to cross the Bedford Highway, but at least one student says she's shaken up after hearing of this most recent crosswalk incident.
"I just feel really unsafe," said Nadia House, a child and youth studies master student, as she waited for the bus on Thursday. "Knowing that somebody got hit, I'll be watching way more because there's been a few times when I have to stop and wait to see if a car is going to go or not."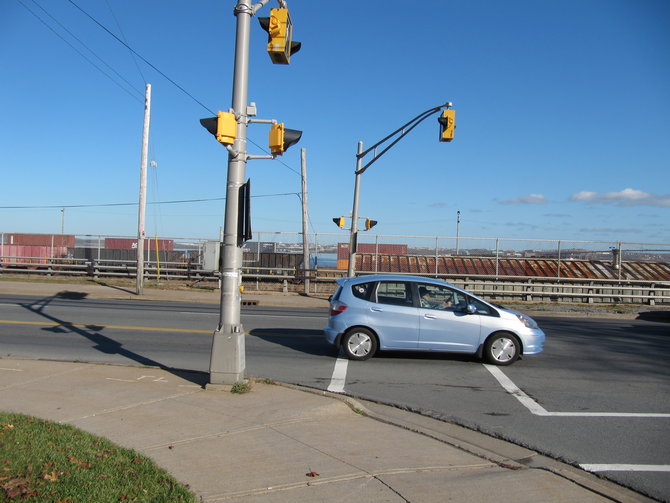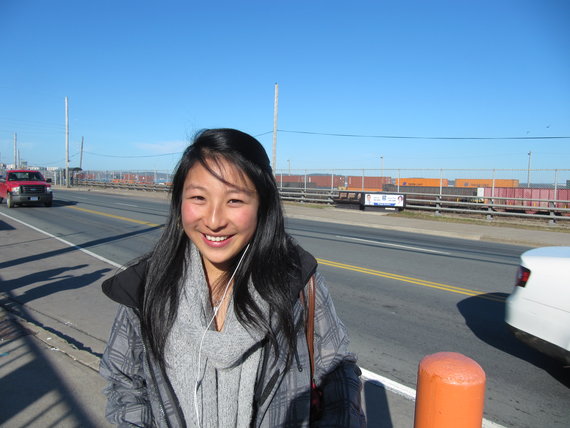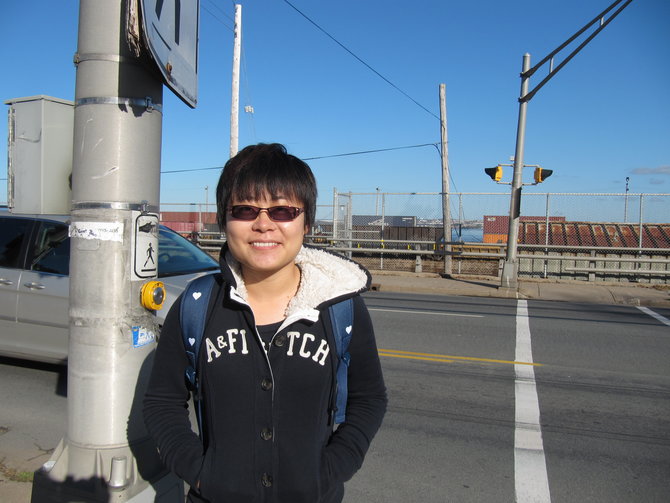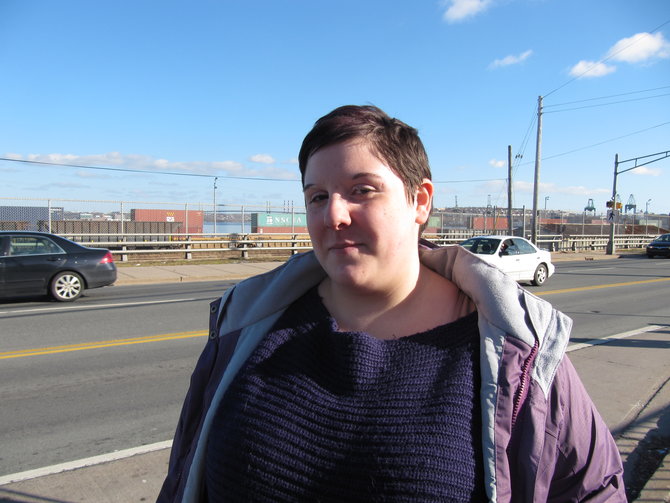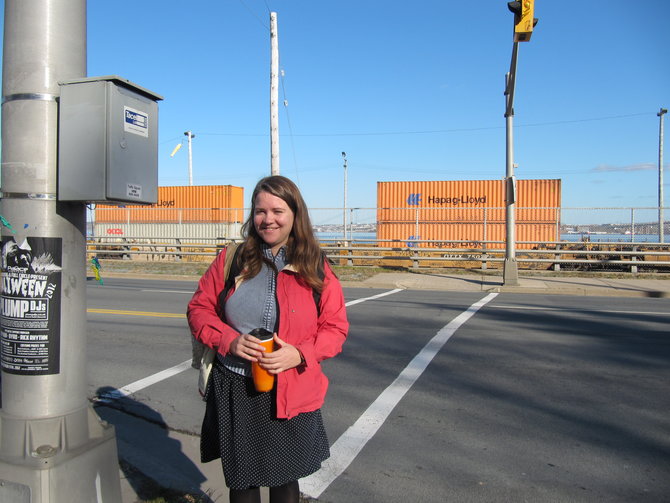 View MSVU crosswalks in a larger map