Satan's Daughter awaits at MSVU
Rare lesbian pulp fiction collection offers insight into subculture
November 1, 2013, 5:24 PM ADT
Last updated November 6, 2013, 1:26 PM ADT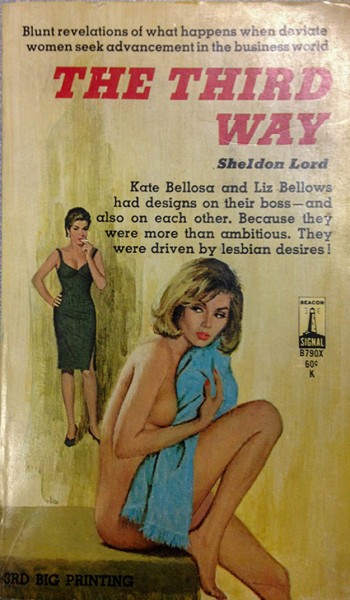 Bound in colourful covers depicting lusty scenes of lesbian romance, it's hard to believe the collection does not garner more attention.
Titles such as Satan's Daughter and The Third Way, locked in an attractive wooden cabinet in the library at Mount Saint Vincent University, are often overlooked as students stream by on their way to class.
"I've known it was there since first year, but I've never looked at any of the literature," says fourth-year student Dylan Bednar.
Rhoda Zuk, assistant professor in the Department of English at Mount Saint Vincent, gathered most of the collection from bookstores around Halifax in the early '90s.
"I found some in rare bookstores for six and eight dollars apiece" says Zuk. "They're worth much more these days."
With more than 120 titles, valued at more than $6,000,the collection is the second largest in Canada — behind York University — and is the only one in the Atlantic Provinces, according to the Mount's website.
Librarian Terry Paris, who oversees the collection, rarely digs out the keys to the cabinet, but he knows what is going on under the covers.
"The images are often much more provocative than the content" says Paris. The stories are pretty tame, he says, even for the '50s and '60s, the decades in which most were written.
Born during the post-war paperback push, when books were rapidly becoming more available to readers, well-known writers churned out lesbian pulp fiction as quickly as they could. "They were easy to write, and a good way to make rent," says Zuk.
But what's on the pages is not nearly as important as the existence of the genre itself, Zuk says.
"I think the question of why they were written is very interesting."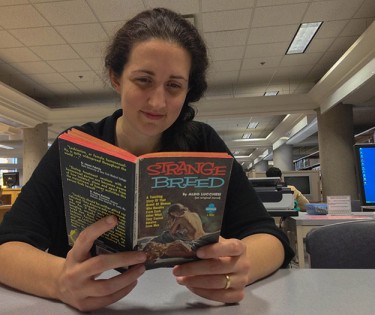 Most were written by men as fantasy fictions of lesbian lust and often feature dominating brunettes, submissive blondes and a male hero.
"Many of the stories offer a hostile point of view … things usually don't end well for the lesbians," says Paris.
Some women looked past the individual stories and found affirmation of their own identity through knowing there were other lesbians out there in a time when homosexuality was illegal, says Zuk.
Maureen McClarnon of Duke University writes in her preface to Duke's lesbian pulp collection, "the pulps gave some women a glimpse into a world that wasn't easy to access outside of larger cities."
The genre came to a halt in the late '60s as women's rights movements across North America gained support.
Now relics of a different time, the collection offers a look into the subculture of the lesbian identity.