Sinclair acquitted of voyeurism charges
Sinclair found guilty on break and enter charge
November 27, 2012, 4:45 AM AST
Last updated December 6, 2012, 11:44 AM AST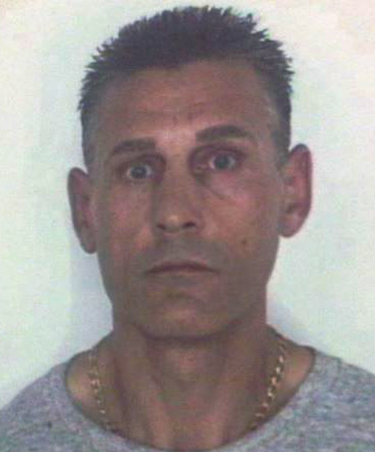 Barry Sinclair was acquitted today on charges of voyeurism in a rash of so-called sleepwatching incidents in Halifax's south end. He was found guilty on a single count of break and enter.
Sinclair was charged with two counts of break and enter and five counts of voyeurism. Justice Michael Wood delivered his sentencing on Tuesday afternoon.
Sinclair, age 50, was found guilty of break and enter after his cellphone was found in a house on Shirley Street after a break-in was reported on Sept. 15, 2011. The RCMP tech crime unit determined it was last used at 8 p.m. on the night of the break and enter. The number issued to the phone belonged to Sinclair after evidence from Bell Corporate Security was entered into the case.
The phone was found in a mop bucket under the window Sinclair is suspected of entering from.
The judge believed the phone could not have appeared in the bucket after the break and enter, nor was there any evidence to prove it had been placed there afterwards.
The judge acquitted Sinclair on the count of voyeurism associated with that break and enter because Sinclair did not linger in the bedroom watching, rather he shut the bedroom door immediately and left the premise.
Sinclair acquitted on all other charges
Sinclair was found not guilty of the South Street break and enter on Sept. 15, 2011 due to witness testimony.
Witness testimony about the perpetrators appearance did not match Sinclair's appearance at the time of his arrest.
The victim had said the perpetrator was wearing an orange hoodie, was in his twenties, had light hair and had a few days of scruff. Sinclair, when arrested was wearing a black hoodie, was 49, had dark hair and was clean shaven.
Sinclair's photo was included in a photo lineup the victim reviewed but the victim did not identify Sinclair. She identified someone else instead.
The victim later changed her identification when she saw a photo of Sinclair attached to an article saying he had been arrested on voyeurism charges.
While Judge Wood believed there was a break and enter, this was not enough evidence to convict Sinclair of the break and enter or of the voyeurism charge that accompanied it.
Sinclair was found not guilty on the remaining three voyeurism charges that were brought forward based on video clips found at Sinclair's house on Portland Street in Dartmouth.
The judge ruled there was not sufficient evidence to prove the video clips were created by Sinclair to convict him on these charges.
Crown Attorney Denise Smith had petitioned for sexual offenders assessment to take place prior to the sentencing hearing, based on previous convictions, but was denied.
The sentencing of Sinclair will take place on Feb. 25, 2012.
-With files from Cyndi Sweeney
Defence Attorney Luke Craggs discusses the verdict. Video by Paula Sanderson.

Crown Attorney Denise Smith discusses the verdict. Video by Paula Sanderson.
Review the sleepwatcher's trial here:
Barry Sinclair, 50, stood trial for two counts of break and enter and five counts of voyeurism. His trial lasted five days. The verdict will be given on Nov. 27 2012. Until then, catch up on the trial here.
http://storify.com/Paula_sand/the-sleepwatcher-trial