SMU looks into outstanding discipline cases
University's senate is aiming to deal with academic cases that haven't been dealt with for months
November 20, 2014, 8:23 PM AST
Last updated November 20, 2014, 10:34 PM AST
Saint Mary's University's senate is committing itself to dealing with a "recurring problem" of outstanding cases of academic discipline — most from the previous academic year.
The issue of outstanding cases was brought forward at the senate meeting last Friday by Debra Gilin Oore, an associate professor in the psychology department and a member of both the university's senate and its academic discipline committee.
Oore said she had a faculty member come up to her about a cheating case that had turned over to the university's Academic Discipline Committee the previous year and nothing had been done since.
"It's important because for the students their lives are on hold and that's not acceptable," said Oore. Students who have pending cases have blocked transcripts and therefore cannot graduate.
About half a dozen cases, dating back to the previous academic year are yet to be resolved.
"I brought the case so that it could be resolved and at the meeting I got the assurance that it would be dealt with and  immediately finalized. That was a very positive find I think," said Oore.
Oore plans on following up to make sure the issue is dealt with. She says she plans on finding out if it's a systemic problem, since it has a strong impact on students.
"This has been a recurring a problem but this is the first time that it reached the level of senate," said Don Naulls, associate dean of arts and who also chaired the senate meeting.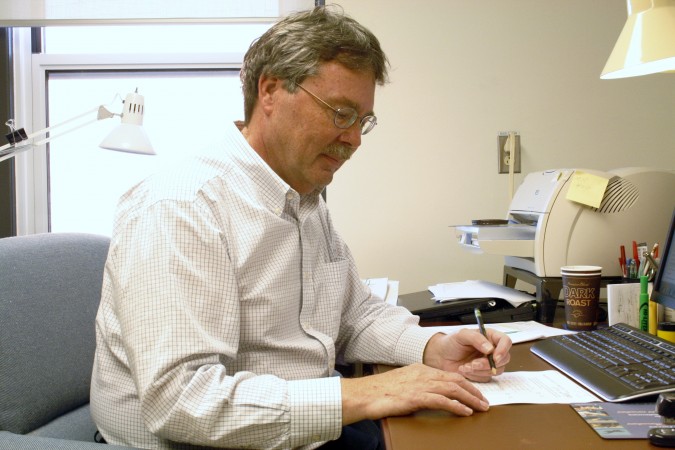 Naulls described two problems that lead to outstanding discipline cases:
Students either don't respond or not show up to hearings after being contacted by the committee.
A student gets into some other form of trouble and doesn't register for the next semester, and hence stops being a student. Under the  academic regulations if they are no longer students, then the university cannot exercise a disciplinary action against them.
After students are contacted, the case goes to a hearing panel, which consists of two professors and a student rep. If the student doesn't show up, then depending on their offence the hearing may or may not continue.
If the offence is a serious one where a student falsified identification or put false information in their transcripts, which according to Naulls has happened before, then the hearing panel continues with or without them. But if the offence is minor, an unconfirmed allegation, then the hearing panel can decide whether the presence of the student is relevant or not.
After being instructed by the senate, Naulls plans on pursuing this problem by checking the contact information in the system and getting in touch with the students. He hopes he will get it done within the next two or three weeks.