SMU wants to broaden students' foreign study opportunities
Some countries are not popular with the study exchange program
February 4, 2015, 6:40 PM ADT
Last updated February 5, 2015, 8:51 AM ADT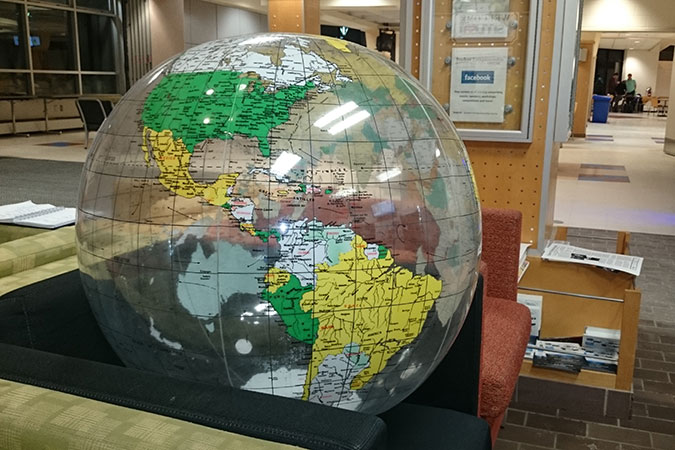 Saint Mary's University students have many choices to study in non-English speaking countries, but few seem to know about it.
SMU has agreements with more than 70 institutions for study exchange programs.
"The number of students who go abroad has been increasing," says Miyuki Arai, an international activities project manager at SMU.
"Fifty-four students are now studying in foreign countries. Ten years ago, there were only five or six."
Moreover, they can go to non-English-speaking countries such as France or Korea.
Some students, however, seem hesitant to study there because of the language barrier.
"Many people don't go to Finland, Brazil or Sweden," she says. "Say we do have an agreement with a Swedish university, but SMU doesn't have Swedish language courses."
Most SMU students go to the U.S.A., Australia and Scotland. Arai says students don't have to be so afraid to go to non-English-speaking countries.
"Schools which have a connection to SMU usually have courses taught in English. That means (students) don't necessarily have to be good at the countries' languages."
But many students don't know about it.
"I don't think I can study in countries where people speak different languages," says Marwa Yasmin, an undergraduate chemistry student at SMU.
Reem Karaballi is a chemistry graduate student from Syria. She didn't know she could take courses taught in English, but she is now interested.
"If classes are offered in English, there is a way we can communicate with others," Karaballi says.
But she says she has never seen promotion for the exchange program. "I don't think SMU advertises the exchange a lot."
In fact, Arai herself thinks she can get the word out a little better.
"We do need to promote studying abroad programs, including non-English-speaking countries."