Social events aim to liven up foreign-language conversations
Canadian students pair up with international students to improve language skills
November 20, 2014, 11:59 AM AST
Last updated November 20, 2014, 12:20 PM AST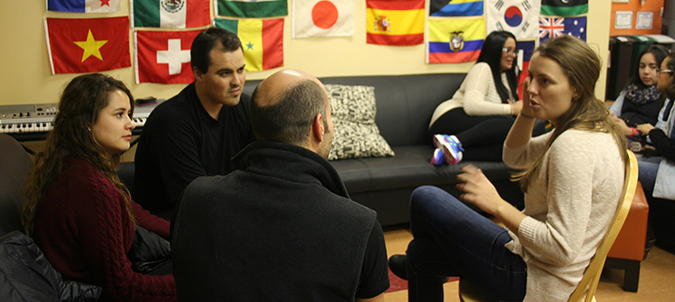 A free evening program to get foreign students mingling with Canadians has been well received at Halifax's East Coast School of Languages.
Jessica Tallman, social activities co-ordinator at the school, runs the newly piloted program.
"What happens with international students is that they come from abroad and end up meeting other international students, as opposed to Canadians," she said.
The East Coast School of Languages students are in Halifax usually anywhere between three months to a year to practice their English. The language exchange helps them meet Canadians in an informal setting to bolster their language skills.
The exchange pairs a Canadian student with an international student as they alternate between English and the foreign student's native language, chatting about everything from food to ping pong tactics.
Haligonians also get practice their second languages and meet students from different parts of the world, for free.
The school draws adult students from countries like Saudi Arabia, Mexico, China and Morocco to learn English. Many foreign students are also in university pathway programs to improve their English enough to become eligible for enrollment in Canadian universities.
Latin nights
Wednesday's session had a heavy Spanish focus – the language most Canadian participants are interested in learning, said Tallman.
After the session, the group headed out to break a leg for a Latin-themed night of salsa dancing at a local bar.
"A lot of the students who are practising their Spanish…wanted to dance salsa or they're interested in Latin dance as well."
Conversation clubs
Tallman says Halifax lacked conversation clubs she frequented as a student in Montreal. She decided to start one in Halifax after returning to the city.
The first session was held on Oct. 22.
She put up posters around Halifax universities and colleges to draw Canadians interested in practising other languages.
That way, her international students also got an opportunity to meet more Canadian students.
Most local students come from Dalhousie University. Each session draws anywhere between 15 to 20 people.
Friendly Canadians
Priscillia Darcy has attended all five sessions. The Dalhousie student from Laval, Que., has made the most of her time at the exchange improving her Spanish.
"It puts you on the spot when you have to have a conversation with somebody," she said, emphasizing it's the best way to learn a language.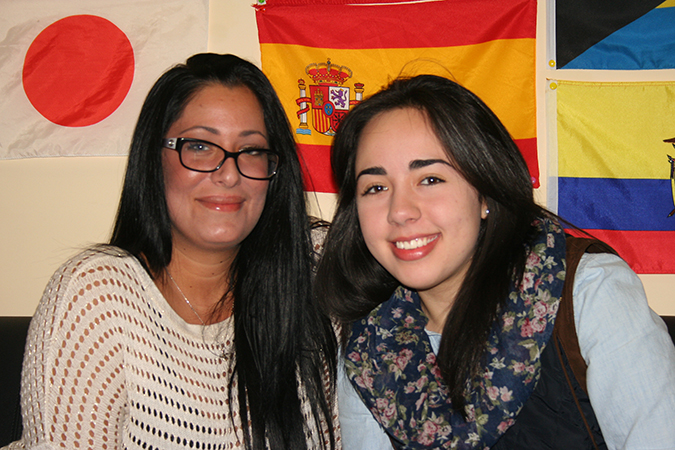 "I like the idea that [Canadians] like to learn Spanish," said Andrea Marina Torres Salinas, a Mexican student in Halifax to improve her English.
"I like to meet a lot of people and this is a perfect way to do that."
Dennis Fracaroli, an engineering student from Brazil, is glad the week's focus is on Spanish. "Now I can learn English and a little bit of Spanish," he said.
Both Fracaroli and Salinas intentionally chose to come to Canada over the United States to improve their English.
"People here are more friendly than the United States," said a tongue-in-cheek Fracaroli to a cheer from people in the room.
Although some students might be shy at first, the casual setting and humorous misunderstandings has most chatting and laughing soon enough.
Getting lost in translation isn't all too bad at the language exchange.
The group meets at 4.45 p.m. every Wednesday at 1256 Barrington St. Jessica Tallman can be contacted at 902-491-1526 for more information on the program.