Student guide: Discounts and deals in Nova Scotia
One perk from the money you spend on tuition is your student ID and the deals that come along with it
January 29, 2015, 1:42 PM ADT
Last updated February 2, 2015, 10:28 AM ADT
We all know that university tuition can be expensive. Why not take advantage of your student status and use your student ID to profit from discounts in Nova Scotia?
Did we miss any? Leave a comment below or tweet us @unewsca.
Groceries
Sobeys and Atlantic Superstore: Stock up on chips for your study session. Halifax locations offer a 10 per cent discount to students with a valid student ID every Tuesday.
Bulk Barn: Get your fill of M&Ms and gummy bears. Students receive a 10 per cent discount every Wednesday.
Art & Theatre
Art Gallery of Nova Scotia:  Students can browse the largest art museum in Atlantic Canada for only $7 and are granted free access on Thursday evenings from 5 p.m. to 9 p.m.
Symphony Nova Scotia: The TD Under 30 Access Pass allows students to see certain performances for only $15.
Neptune Theatre: Catch a show at Neptune. Student prices are given to those with a valid student ID. The discount is determined by date, time and seat location.
Grafton Street Dinner Theatre: Feel like a song and dance with your supper? Students receive a 10 per cent discount at this dinner theatre.
Sports & Health
Mooseheads Hockey: Watch the Halifax Mooseheads on the ice. Students can catch a game for $12.
Moksha Yoga Halifax: Students can get in shape and have fun with their 10 per cent discount.
Good Life Fitness:This gym offers students a place to sweat at a reduced rate.
South End Physiotherapy: The team here will get you moving and offers a discount to Dalhousie and Saint Mary's students.
CrossFit Kinetics: Have you been meaning to check out what crossfit is all about? Now you can at a 15 per cent discount.
Ski Wentworth: Hop on the bunny hill at a discounted rate this winter.
Hiking in Nova Scotia: Free for everyone!
Moving & Storage
Discount Movers: Leave one apartment behind and move onto the next at a 15 per cent discount.
Hillier's Moving and Transport: Time to move in with the significant other? Do so at 10 per cent off.
Freshman Moving and Storage: Sometimes a Kijiji purchase is just too big for your little car. Let these guys pick it up for you at a discounted rate.
Salon & Spa:
Kara's Urban Day Spa: Get a new hairdo for 10 per cent less.
The Sun Room: If you're looking for a base tan before reading week vacation, look no further. Special prices available for students.
Life Salon Spa: In the mood for a new coif? Enjoy a 10 per cent discount on all services, excluding massage therapy.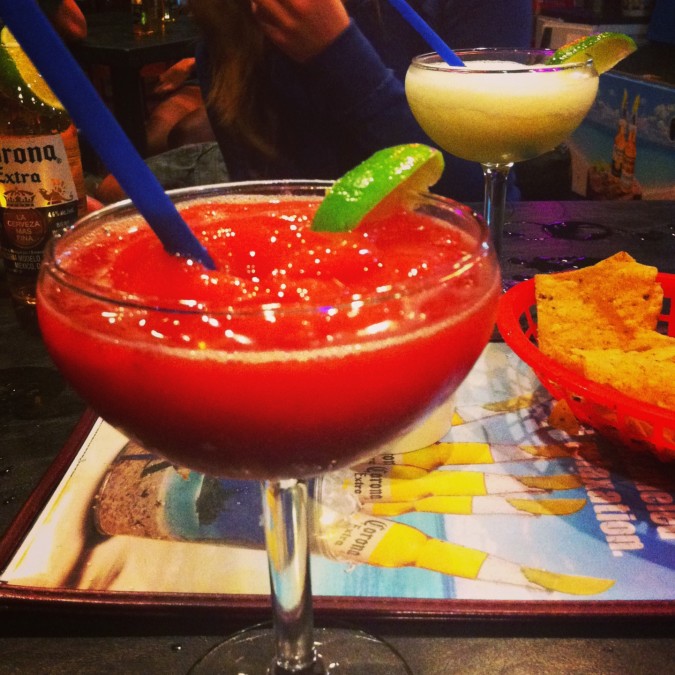 Bars and Restaurants
Alexander Keith's Nova Scotia Brewery: Take your crew out for a drink at a discounted student group rate.
Rugova's pizza: Grab a slice Monday through Wednesday on orders $15 or more and get a 15 per cent discount.
Taco Del Mar: Get a quick meal for 10 per cent off with a valid student ID.
Seasons by Atlantica: Students receive 15 per cent off their yummy Sunday brunch menu.
Steve-O-Reno's: Check their Twitter feed (@steveorenos) for occasional student deals.
Chocolates by Design: Get your chocolate fix at a 15 per cent discount.
Yuk Yuk's International Stand Up Comedy: Get ready to laugh at a discounted price.
The Java Factory: Time for a coffee break before a long study session? Look no further.
Midpoint Coffee:  Students receive a 20 per cent discount on Tuesdays, and a 10 per cent discount every other day of the week.
Talay Thai: Craving some Thai on a Wednesday? Students receive a 10 per cent discount.
Travel
Air Canada: Purchase a student pass and travel home for a cheaper price.
Maritime Bus: Plan a bus trip with your friends and receive a 15 per cent discount for both one-way ticket and for a return trip. You must show your student ID or student card to obtain the discount.
Via Rail: The price for a seat varies depending on the season, but there is a student discount available if you show your student ID or student card.
Halifax Car Rental: In combination with an SPC card, you could leave on a road trip tomorrow at a lower price.
Bernie's Shuttle Service: Students travel to Yarmouth for less with Bernie.
Technology
Bell and Eastlink: Both have special offers for students.
Amazon Student: Join Amazon Student and take advantage of all kinds of perks.
Endnote: Get this reference manager for cheap.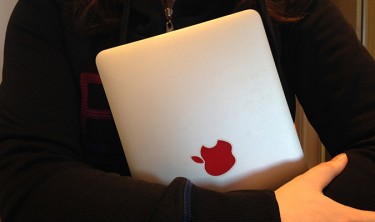 Apple: Check out some awesome deals available to students.
Dell: Students qualify for price drops and deals.
Microsoft: Input your university name and start shopping.
HP: Start learning at lower prices with HP.
Adobe: Need an Adobe upgrade for class? Adobe has reduced prices for students.
Miscellaneous
The Tax Depot: It's time to do your taxes and you don't know what to do. The Tax Depot offers a reduced rate for students.
Tim's Piano Tuning: If you're aching to hear your piano play the way it once did, check out Tim and let him help you out with your piano needs.
The Bounce Party Boat: Students can rock this boat in Halifax Harbour on Thursday nights for less.