Students rally at legislature opening
Cold protesters get cold shoulder in throne speech
November 28, 2013, 12:11 PM ADT
Last updated November 29, 2013, 5:10 PM ADT
A group of demonstrating students were disappointed Thursday to find no mention in the provincial government throne speech of the Liberal party's previous promise to reduce student debt.
The group of roughly 30 students chanted over a megaphone outside the provincial legislature, waving flags of student solidarity in the face of heavy rain and howling winds.
During their four-year term as the official Opposition, the Liberals were vocal about NDP cuts to post-secondary funding.
"I was hoping they would take some action to reverse things," said Dalhousie University board of governors student representative John Hutton.
"In fact, there was actually no mention of post-secondary education at all."
The party's election platform promised only to eliminate the interest on the provincial portion of student loans and create graduate scholarships for research and innovation.
Hutton said he was approached by Liberal MLAs Thursday, who reassured him that an elimination of the interest would be forthcoming in the 2014 spring budget.
Before the session began, Minister of Labour and Advanced Education Kelly Regan came out to receive a petition from students, but declined an offer from Hutton to address the crowd.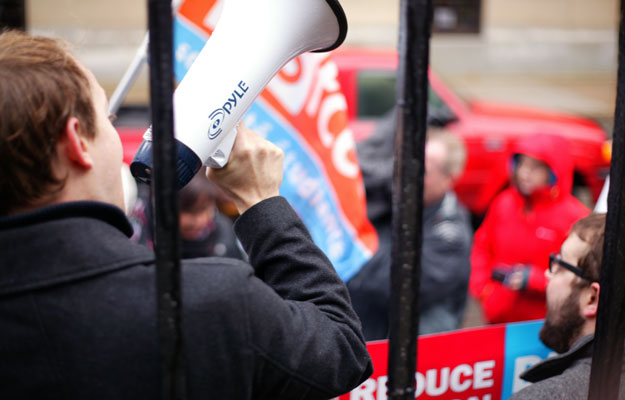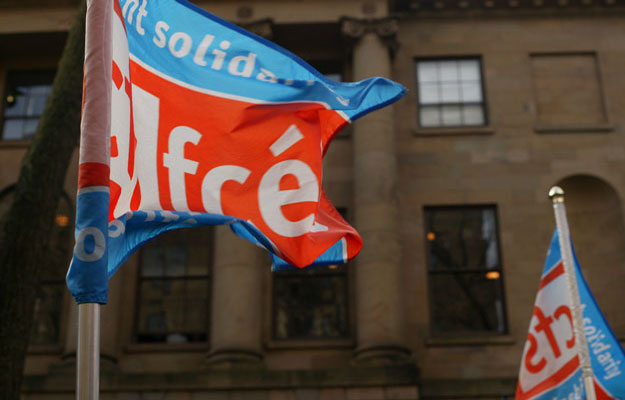 The petition included nearly 1,300 signatures of Dalhousie students showing their concern for cuts to library and faculty budgets.
Dalhousie Student Union vice-president academic and external Aaron Beale says the petition was meant to show real examples of how provincial cuts are affecting the quality of post-secondary education.
For the past week in the event's Facebook group, students posted quotes by Stephen McNeil, Kelly Regan and other Liberals from their time in Opposition.
McNeil announced the Liberals' promise to eliminate interest on the provincial portion of student loans in early September near Dalhousie University.
Interest on student loans in Nova Scotia is applied at both the provincial and federal levels. Today's federal rate is the same as Nova Scotia's: prime –  three per cent – plus 2.5 per cent for a total of 5.5 per cent. Other provinces' rates differ from that of the feds, while floating interest rate options are also available.
A Nova Scotia student's loan, totalling $20,000 with $15,000 in federal funding and $5,000 in provincial funding, would be charged the same rate of 5.5 per cent on each portion annually. The student would pay $825 on the federal portion and $275 on the provincial portion annually for a total of $1,100 in loan interest.
Were the Liberals to pass their platform policy eliminating the provincial portion, the same student would simply pay $825 in federal interest each year.
"We're here to remind them of what they expressed during their time in opposition and reminding them of what we're going to hold them accountable to," says King's Students' Union president Anna Dubinski.
The protesters consisted mostly of Dalhousie students, Hutton says, but also included some from the Nova Scotia College of Art and Design and the University of King's College.