Students still passionate about military service
SMU, Dal reservists join hundreds gathered at cenotaphs in Halifax
November 11, 2014, 3:36 PM AST
Last updated November 13, 2014, 3:41 PM AST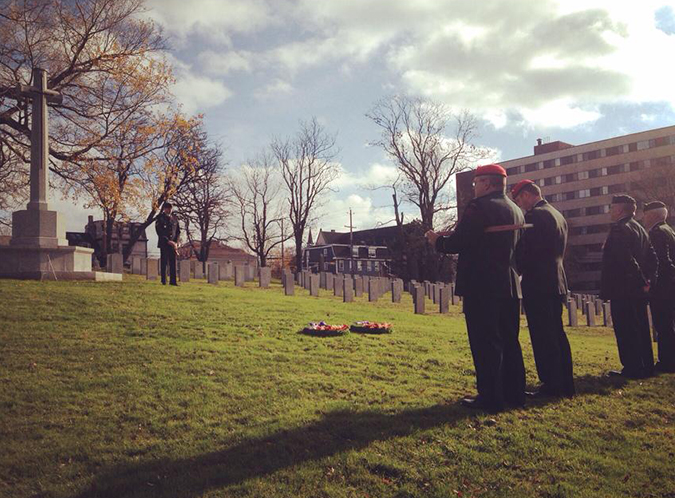 Remembrance Day ceremonies were held at the Grand Parade, Fort Massey Cemetery and at the Sailors Memorial at Point Pleasant Park this morning. The largest took place at the Grand Parade where around 500 people attended with crowds spilling onto the street.
Among the participants were university students in the reserves. Despite what has been a difficult year for members of the Canadian military, the students say the rewards far outweigh the risks.
"It is a great experience to be in the uniform. It's an opportunity that you won't get anywhere else. It's absolutely fantastic. It's a way to get through school, but it's so much more than that," said Second Lieutenant Matthew T'ien of 3 Military Police Regiment.
T'ien is a student at Saint Mary's University in his first year of a master's of business administration program.
Master Corporal Adam Bent is an engineering student in his second year at Dalhousie University. He has also been a member of 3 Intelligence Company for five years.
"I was in my first year of university and needed a stable income. I was also looking for a challenge, I didn't want to work at a gas station anymore," said Bent.
Bent said he has found the physical and intellectual challenge he was searching for in the Canadian Armed Forces and the organizational skills, leadership, and discipline he has developed are important to his success at Dalhousie.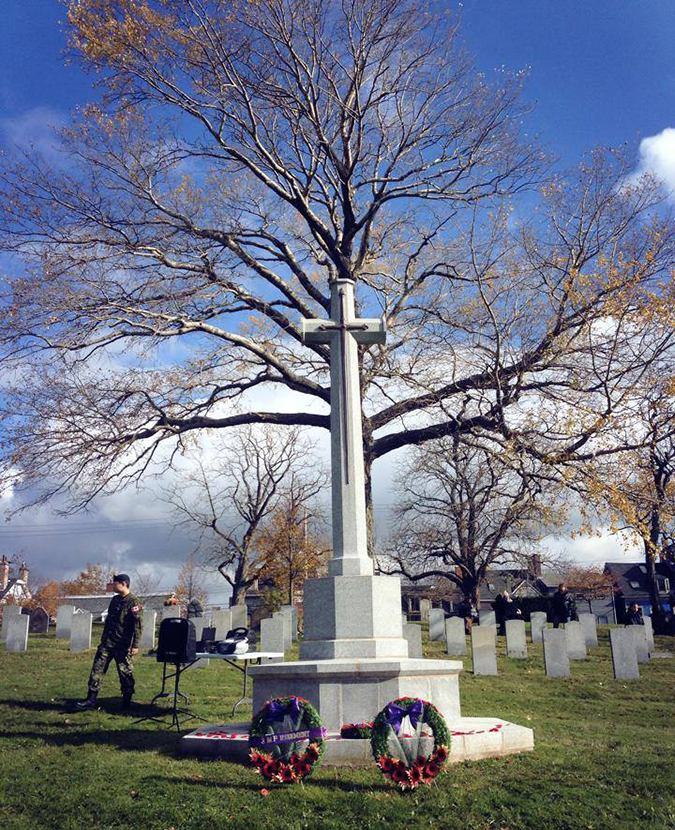 Difficult year for the Canadian Armed Forces
In December and January a string of seven suicides among members of the Armed Forces rocked the military community and caused Opposition Leader Thomas Mulcair to urge Parliament to take action in what he called a crisis.
Then, in May, Lt. Col Dan Bobbit was killed after his light armoured vehicle rolled over in a training accident in Wainwright, Alt.
On Oct. 20, Warrant Officer Patrice Vincent was killed in a hit and run in Sur-Richelieu, Que.
Two days later, Cpl. Nathan Cirillo was shot and killed while on guard at the National War Memorial in Ottawa, Ont. The shooter then ran to the Parliament buildings where he was shot and killed by Sergeant-at-Arms Kevin Vickers.
In Ottawa, an estimated 80,000 people gathered at the National War Memorial to pay their respects and remember those who paid the ultimate sacrifice.