Students unclear on sexual consent: report
Study by student group also finds majority of assaults are not reported to officials
January 13, 2014, 11:15 PM AST
Last updated January 13, 2014, 11:18 PM AST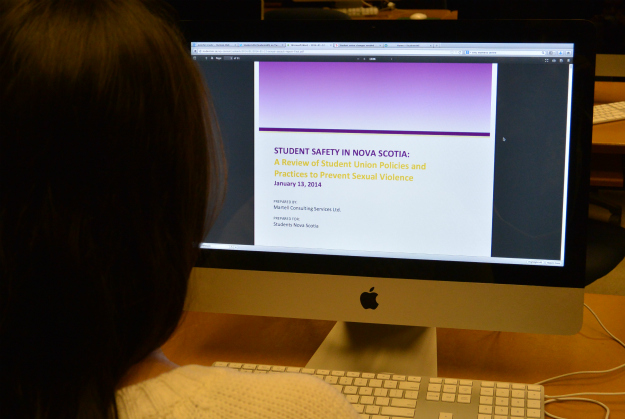 Nova Scotia students are largely unsure of what constitutes sexual consent, a student group has found.
The findings were released today by StudentsNS, an organization representing student unions throughout Nova Scotia. The report also found that as many as 95 per cent of all sexual assaults on campus are committed by acquaintances and are not reported to campus officials or police.
Although the findings of the report may not come as a surprise to many students, StudentsNS chair Amy Brierley says it is important to keep the conversation going surrounding sexual violence.
"We definitely want to be part of positive change on campus so I think this is one of the steps that we hope we can take to help student unions have the tools to move forward," she says.
Brierley also says more needs to be done to educate students on what actually constitutes consent and to promote "educated, enthusiastic consent."
The report is intended to act as a guide for student unions to take the proper steps towards reducing sexualized violence on campus.
Student unions from Acadia University, Cape Breton University, the Dalhousie Faculty of Agriculture, Mount St. Vincent, St. Francis Xavier and Saint Mary's University took part in the review.
External reviewer Martell Consulting conducted more than 80 interviews with student leaders, university staff members and health experts.
The report includes several strategies to prevent sexual assault from occurring on campus, including establishing programs to help bystanders intervene safely. It also recommends offering targeted programming for high-risk offender populations such as fraternities and student athletes.
As well, the report outlines the importance of student leadership in changing the dynamics on campus that allow for sexualized violence to occur.
Brierley says student leaders are responsible for creating safe student environments by promoting positive and healthy culture on campus.
"It's all about student safety," she says.
SMUSA welcomes report
In light of the controversy surrounding the frosh week chants in September, Saint Mary's University Student Association president Gorba Bhandari says the school is working hard to ensure something like that does not happen again.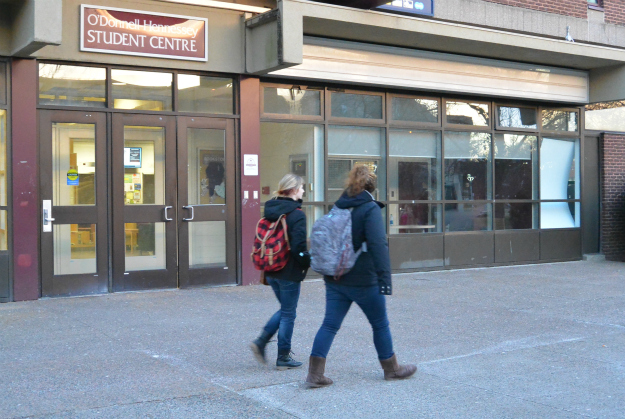 He says he hopes to have recommendations by both StudentsNS and the SMU President's Council Report in place by the time students return next fall.
"The incident that happened gave us a chance to review the practices and procedures surrounding sexual assault on our campus," he says.
He says that he, along with other members of student leadership, have been working to find ways to raise awareness surrounding sexualized violence on campus.
"One of the things that we were already planning to do is hiring an equity officer and forming a small team for diversity on campus that will target issues such as sexual assault and over-consumption of alcohol on campus," he said.
Bhandari says student leaders have responsibility when it comes to educating students on issues surrounding safety on campus and says the StudentsNS report "will help us as student leaders to go in the right direction."