Trade School'ers come for the skills, stay for the community
Workshops offered around the city don't accept money as payment
November 30, 2014, 1:32 PM AST
Last updated November 30, 2014, 1:45 PM AST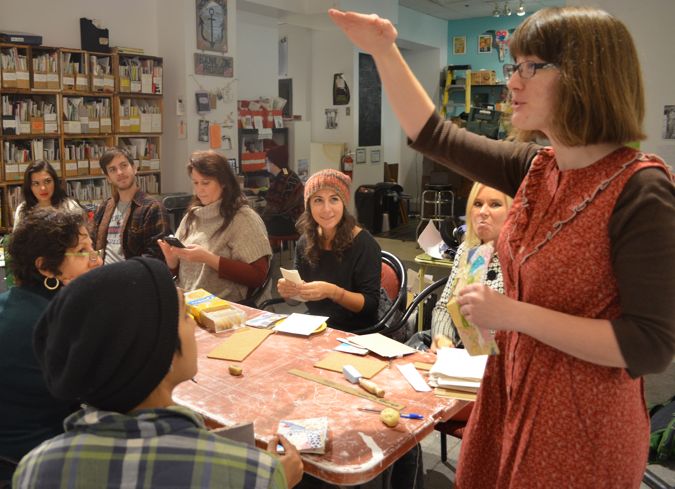 Yesterday afternoon Kunyi Mangalam went to Plan B on Gottingen Street with some apple cider and left knowing how to bind books.
Mangalam was at the 15th workshop hosted by Trade School Halifax, an organization that arranges classes on various subjects around Halifax. The subjects of the classes range from juggling to making sauerkraut to dog nail trimming.
Mangalam said the Trade School "looked like a really interesting idea and one that I have never heard of before."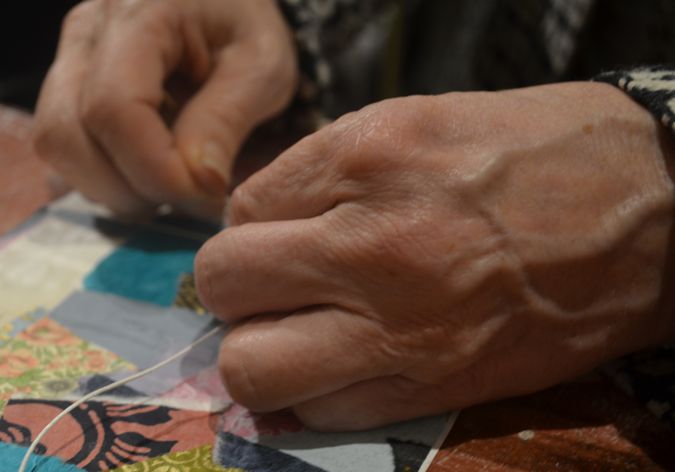 At the Trade School there is no money exchanged. Instead, participates bring an item the teacher asks for in exchange for the class. Amber Solberg taught the workshop on book binding. She asked for apple cider, snacks for the class or stories.
Solberg found out about the school when she saw someone with a button with the Trade School logo. She "thought it was an amazing idea" and reached out to the organization and arranged to host her own workshop.
There were about a dozen participants at Solberg's workshop in the gallery space of Plan B. Most of them had found out about the workshop through online resources and social media.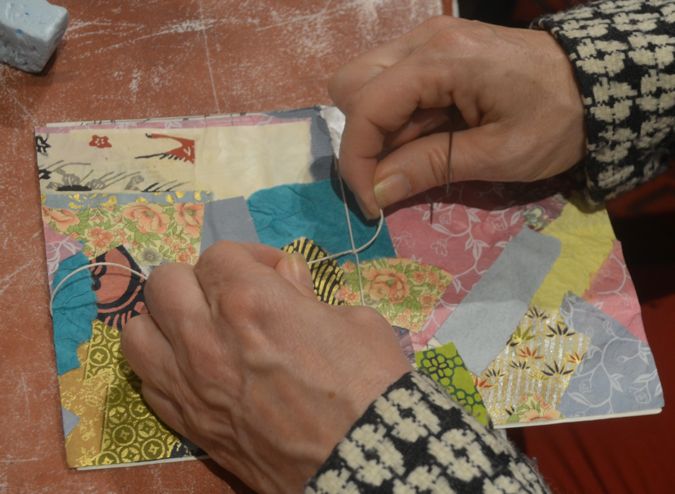 Marietta Wildt and Tamsym Loat are the co-founders of the Trade School Halifax. They have been arranging workshops all over the peninsula since October. Loat said the Trade School Halifax "is not an original idea."The first Trade School started in New York in 2010 and has since spread to major cities across North America and other continents. Loat participated in Trade School workshops in Vancouver.
"We really liked the idea of community building and sharing skills and sharing education making it accessible and realized this is something Halifax doesn't have," said Wildt.
Mangalam said at these workshops "you meet just a variety of people that you'd never meet in the run of your day."
Loat said this is her favourite part as well.
"I love it when people from different realms and different walks of life just come together and meet and step outside their comfort zones," she said.
Trade School Halifax has three upcoming workshops in December on self-care, life drawing, and body movement.
"We just really believe in the values of bartering for knowledge that exists outside of the monetary system," said Loat