Transfer of tech support raises concerns at NSCAD
Multimedia centre changes leave some students feeling neglected
November 6, 2014, 8:20 PM ADT
Last updated November 7, 2014, 5:10 PM ADT
What used to be the multimedia centre at the NSCAD Fountain Campus is now home to a few couches, chairs and construction material.
The centre was closed in September and the help desk and equipment was moved to the Academy building on Brunswick Street.
The Fountain multimedia centre used to hold multimedia equipment for students to rent out and was a convenient and accessible printing station.
Brittany Hall, a third-year design student, said the most valuable aspect of the multimedia centre for design students was the availability of technicians  for technical support. Whenever there were problems with the computers or students didn't know how to use a program, the technicians were around the corner and available to help.
While the Academy building is home to the film department, with its heavier users of multimedia equipment, Hall said the design students still need the technical support.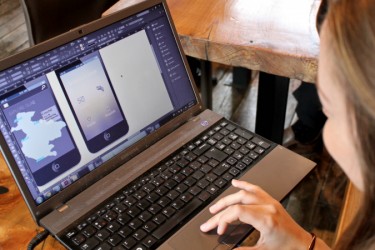 It's not just students who are noticing the absence of the on-campus technicians. In a web design class, Hall recalls her professor not being able to get the projector to work, making it impossible to give the planned the lecture.
"He had to just do a tutorial instead because he couldn't figure it out and no one could come from the Academy building" said Hall.
"Normally you would just go into the next room and ask someone to help you fix it."
A member of the design faculty, who has asked to remain unnamed for reasons of collegiality, said the decision was made during the summer and both students and faculty were caught off guard. The decision was implemented in the midst of outgoing and incoming presidents of the university.
"The faculty has tried to roll back some of the decisions that were made this summer, and are trying to accommodate the best we can for the students," said the design faculty member. "We're not pleased about it either. But we're also running a massive deficit and we're trying to be patient as we figure out how to find ways to cut cost and keep our level of service."
NSCAD's communications office did not return calls to comment.
The faculty member said that the university in general is having to make difficult decisions across the board. In July, outgoing president Daniel O'Brien estimated the university's debt at roughly $13 million.
"The people who make these decisions… they're not students, they're not teachers," said Hall. "I feel like they don't ask what the students want or what the teachers need."
The Academy building's multimedia centre refused to comment.