Tweeting for cash
Nova Scotian thrives in rising social media business
February 13, 2015, 11:19 AM ADT
Last updated February 13, 2015, 11:58 AM ADT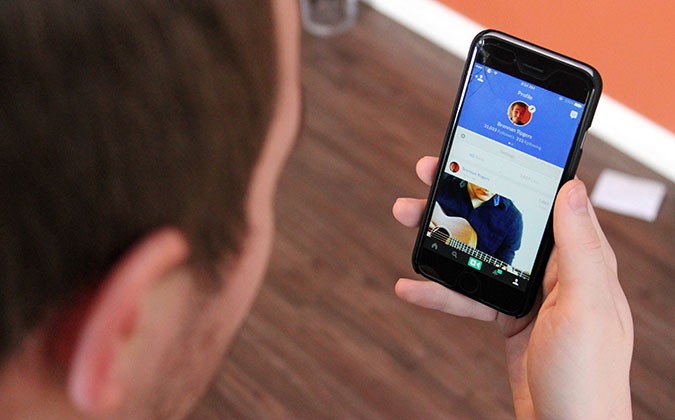 You may have retweeted him and not even realized it.
His name is Brennan Rogers. Like many young adults, Rogers is active on social media. But for him, social media is a job.
"It's easily the easiest money I've ever made in my life," he said.
And not just that, but a high-paying part-time job. The 21-year-old has made more than $17,000 in the past year and a half for posting and advertising on Twitter, Instagram, Snapchat and Vine. He said he made the most off the parody Twitter account @AnxiousAlbert, where he tweeted relatable scenarios under the alias of a socially awkward young man.
Rogers, who took web development and design at NSCC, ran the account for six months and gathered more than 70,000 followers. At first, he was tweeting because he liked the idea of having a large amount of people following what he had to say. Then he realized it could lead to some side cash.
"I was talking to a guy with over a million followers who had an account like mine and he was making a career out of it and I was sold."
But gathering that type of following wasn't easy. Rogers invested about $750 into the account to pay larger accounts to retweet him for recognition. He would also buy "fake followers," which are inactive Twitter accounts to make new viewers think he had more followers than he did.
"As far as making money, the fake followers don't do anything because you actually need active users to make the money," he said. "It's a bit of a sketchy tactic, but it works."
He made his money by retweeting smaller parody accounts on his account, advertising popular culture websites, and promoting up-and-coming apps.
Rogers sold the account to an online buyer for $1,000 to help pay for a trip around the world. Since selling it, the follower count dropped to just under 15,000.
He said that's an example of the time commitment involved in running these accounts.
"If you stop tweeting or stop caring about it, your follower count will drop. That, and if you aren't original," he said.
Rogers said anyone could get involved in advertising on Twitter, but to find success, you have to come up with an original idea.
"For Anxious Albert, I just found a picture of a scraggly looking guy online and went with that. If you're doing what everyone else is doing, it's not going to grow as fast."
But Twitter isn't the only social network that's helped his bank account grow. Instagram, Vine and Snapchat have all contributed to putting extra dollars in his pocket. He's made over $2,000 off Snapchat and has gathered just over 31,000 followers on his personal Vine account.
Though Rogers took a break from the social media advertising business to travel, he's looking to get back into it soon.
"Growing an account is by far the hardest part," he said. "To do anything, you need an active account where people are actually looking at your stuff and I don't have that right now."