Unnamed Saint Mary's painting remains a mystery
November 3, 2014, 2:11 PM AST
Last updated January 9, 2015, 2:14 PM AST
His subtle smile suggests he knows something that we don't.
And he's right: his identity is still a mystery to those who have visited him at the Saint Mary's University Art Gallery, and so is the identity of the artist who painted him.
He's officially known as Portrait of Man Holding Book, or more informally, "Eddie."
He was given the nickname by Shawna Homburg-Beaumont, who grew up with the painting in her home. Her father, Richard Homburg, a businessman and head of Homburg International Group in Halifax, donated the painting to the gallery last year.
The curator at the Saint Mary's gallery, Robin Metcalfe, has been trying to piece together the facts about the portrait. He originally guessed the artist had been trained in Europe due to the painting's high quality, CBC news reported last year. An image of "Eddie" was posted to the university's website, and the search widened.
Dianne O'Neill, the associate curator at the Art Gallery of Nova Scotia, was enthralled by the painting at its first Saint Mary's exhibit. She said "Eddie" had features similar to members of the Uniacke family, a prominent nineteenth-century clan in Halifax that included the then-attorney general of Nova Scotia.
The clue led Metcalfe to compare "Eddie" to paintings of the Uniacke family. He began to suspect the artist was an Englishman named William Gush, who was responsible for many of the family's portraits.
Meanwhile, O'Neill researched the painting's origins on her own time. In a year, she has found two more artists to add to the list of suspects.
"Gush the Englishman definitely remains a possibility," she says, "but I have also located portraits by the American Albert Gallatin Hoit, and late work by the Halifax-based William Valentine that offer intriguing similarities."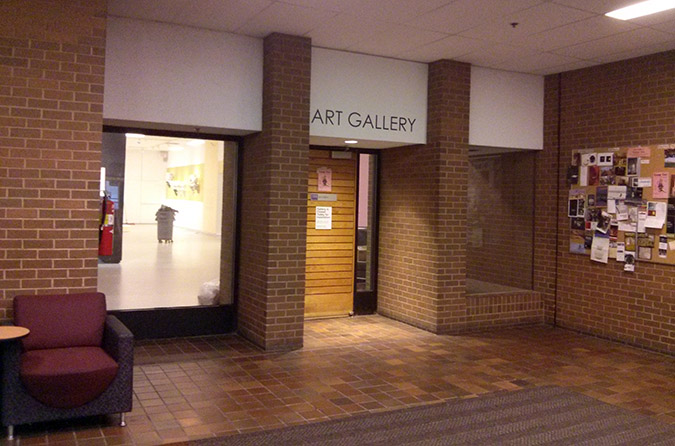 All three artists have painted portraits of politicians, lawyers, members of influential families, and businesspeople in Halifax. O'Neill is looking through their work for similar subjects, portraits of people from the same family and other stylistic similarities. But she has now narrowed the timeline to a decade when Gush, the original guess for the artist, may not have been in Halifax.
"Based on the costume, I'm guessing 1840 through 1850. The mutton-chop sideburns were made popular by Prince Albert (Queen Victoria's husband) in 1841. Gush was here in 1858 and 1859, Hoit in 1849, and Valentine died in 1849."
As for "Eddie," O'Neill is still pursuing the possibility he is related to the Uniacke family. She is looking for more portraits, and closely analyzing the facial features.
But a final answer may never be found, and the man in the painting may go on smiling – anonymously – forever.