Why this student got a vasectomy at 21
A small number of students are choosing this unusual method of birth control
February 12, 2014, 1:53 PM AST
Last updated February 12, 2014, 1:53 PM AST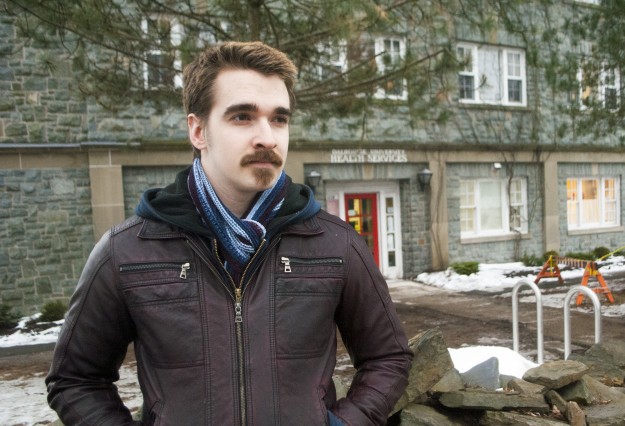 Not many undergraduate students have thought seriously about parenthood. In fact, in 2013 the American College Health Association surveyed a sampling of Canadian university students, and 42 percent said they did not use any form of contraception the last time they had vaginal intercourse.
Sean Deckard is 22 and he's had a vasectomy.
"I'm the last kid in my family that doesn't have their own kid," he says. "It's something I had considered for a couple of years starting when I was 18, and I actually got the procedure done when I was 21."
Deckard, a theatre and gender and women's studies student at Dalhousie, says his girlfriend struggled to find a birth control method that worked for her. But it was a number of family events, a pregnancy scare and his personal philosophies that prompted the decision.
"There's a whole bunch of people in my life who, by definition, can't reproduce with the people they're attracted to, but it doesn't make them any less valid."
Deckard doesn't have a close relationship with his birth parents and around high school he was taken in by his godparents.
"It kind of proved to me that someone doesn't have to be made of the same stuff to be worth it," he says. "There's a lot of chronic illness in my family and I struggle constantly with nasty health issues. So when I looked at the big picture, do I want to be a dad? Yes. Do I necessarily want to go through all these risks and troubles just to add another middle class white person into the world?…"
The snip
Deckard says it was difficult to convince his doctor to let him go through with the vasectomy. Though he had been going to the same doctor, at Dal Health, for his entire life.
"I had the advantage of familiarity," he says.
When he approached his doctor about it, a number of conversations and appointments ensued, "he told me, 'Look, you're 21 I'm not going to bother referring you to a urologist in the city because no one's going to do it for you, but if you keep coming back to me every couple of weeks, you think about it, you keep talking to me again… And you're sure… I'll do it for you.'"
His doctor "is an older, fairly successful gentleman, he doesn't have any kids either," says Deckard. "So I was talking with him about it and he said, 'Clearly I don't think your life is going to be worth any less if you're not reproducing.'"
The stats
The 2013 American College Health Association survey says around 2.5 per cent of male and female students who used contraception the last time they had vaginal intercourse used "sterilization."
Unsurprisingly, 14.5 per cent of respondents were in graduate or professional degrees, with around nine per cent over the age of 30. However, the vast majority of respondents were working on undergraduate degrees, with a median age of 21.
Vasectomies are not easily reversible. The reversal procedure is a huge expense and the success rate is low.
Deckard says, "every time I'm talking to anyone about it, I always say to them 'do not get this if you have any doubt whatsoever that you might want to fix it someday.'"
Get informed
Dr. Sheila MacNeil is a clinical psychologist and sexologist who works in the Dalhousie counselling and psychology services department.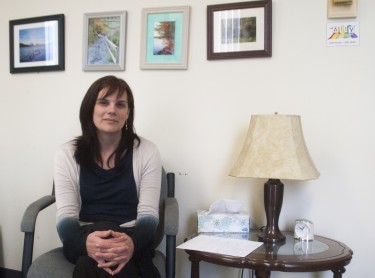 She says people need to consider many factors in choosing a method of contraception.
"That's where you really want to have that careful and informed conversation with your doctor," says MacNeil. "Preferably you have a health professional who you really trust, who will take the time to discuss the pros and cons of it, and what fits for you in your life circumstances."
"The more that they know, the better prepared that they are and the easier it will be to talk to their partner about it," says MacNeil.
Communication
It can be difficult to have direct conversations about contraception, especially during more casual encounters.
"The more you practice having that conversation the easier it becomes."
Though she adds, "I think it's easier to have that conversation before that moment when the condom ought to come out."
For anyone considering pursuing a more drastic measure, such as a vasectomy, MacNeil says it's important to "keep in mind, that vasectomies do not prevent STIs."
Deckard says, "A lot of people think 'Oh man, I can have sex without condoms, yay,' but of course it's not a magic, perfect solution."