Wanted: International students. Bring money
King's struggles to recruit students abroad
November 3, 2014, 4:28 PM ADT
Last updated January 9, 2015, 4:37 PM ADT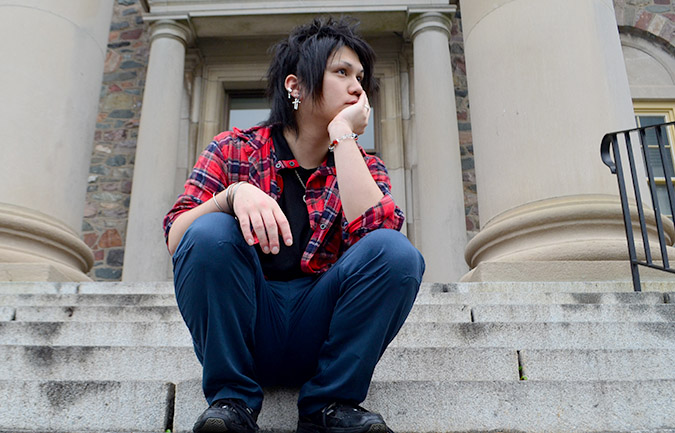 When Takaichi Kogata came to the University of King's College from Japan to take the one-year Bachelor of Journalism program, he didn't expect his integration to be so difficult.
During the orientation session at the Dalhousie's International Centre, he was introduced students to services offered at Dalhousie, and taken on a tour of campus — just not Kogata's campus.
His experience is similar to that of other international students at King's, which has a small international community and relies on Dalhousie for its services; King's 44 international students make up about four per cent of the student body.
The student body at King's, is a sea of white faces, but King's is looking to recruit more international students to diversify and to generate more tuition revenue to help tackle a budget deficit of $1.1 million this year. In the Strategic Enrolment Plan adopted in 2013, one of the university's priorities is to encourage diversity through "national and international recruitment and retention policies and practices".
The plan outlines a strategy to increase the number of international students from four per cent to seven per cent. Elizabeth Yeo, the registrar at King's, says the plan has changed the university's undergraduate recruitment methods, which led to new recruiting partnerships in China and with Dalhousie. She hopes this will increasing King's visibility in international high schools.
A recent report by its long-term financial strategy task force recommends ways to deal with the school's deficit, such as increasing enrolment and more recruitment abroad.
Bethany Draper, an undergraduate recruitment coordinator at King's, sees recruitment as a tool and not the solution to King's economic problems. She believes "relying exclusively on recruitment to fix our budgetary issues would be counterproductive."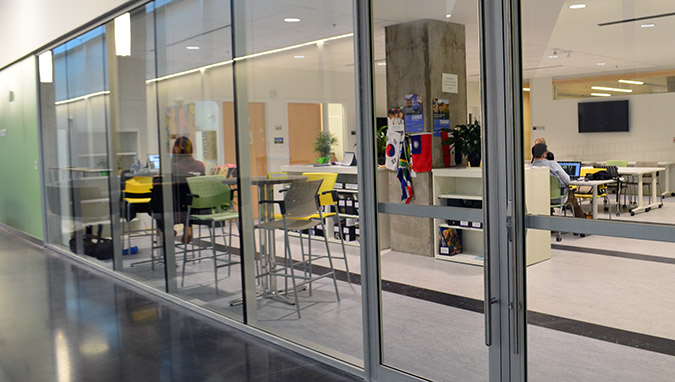 In a similar response to the report, faculty member Wayne Hankey argues that a focus on increasing enrolment is a "fatal weakness."
"Recruiting and properly caring for international students takes very very large expenditures of monies King's does not have, " he said in an interview.
For her part, Draper supports international recruitment efforts.
"I believe that strengthened recruitment efforts both domestically and internationally are essential to improve the current financial status of the university," she said.
She hopes programs for students — especially international students — won't be overlooked for funding because of the university's greater investment in recruiting practices.
This is problematic because the King's defers almost exclusively to Dalhousie for its international students services. Kogata is upset that King's doesn't pay enough attention to students from abroad and says the university would if there were more of them.
For example, King's doesn't have a place for its international students to stay over the Christmas break. These students will have to find refuge in a Dalhousie common room until they are allowed back into residence in January.
Xiang Li, an international student from China, is also upset and disappointed.
"If both campuses have international students, why can Dal accept the students and not Kings?" Li wondered.
If King's wants to attract more students, it must keep up — and improve — its standards if it wishes to retain them. Elizabeth Yeo recognizes the value of international students.
"I believe that the presence of international students is particularly important for King's," she said. "The discussion and learning would be significantly enhanced by the diversity perspective international students would bring."