What it takes to be a Burger Week Ambassador
Nikki Burge has two burger sweaters, a burger painting, a snow burger and a dream to be Burger Ambassador two years in a row.
February 13, 2015, 10:18 AM ADT
Last updated February 13, 2015, 2:40 PM ADT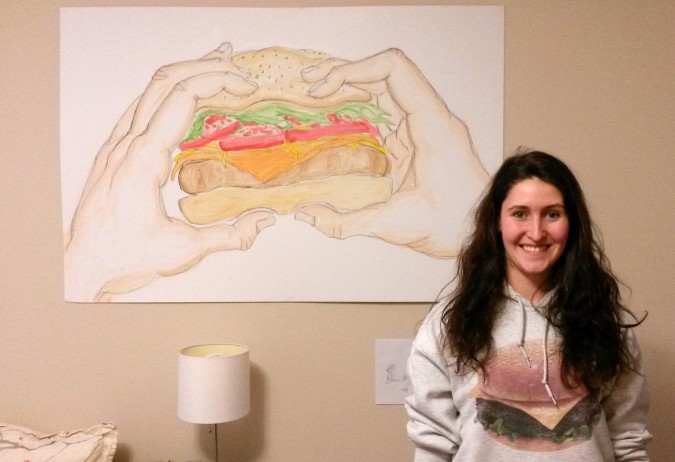 Halifax is four weeks from a burger binge. This year's burger week put on by The Coast runs from March 19 to 25. Last year, two Haligonians won the title of Burger Ambassador. This year, the competition is running again from Feb. 6-26.
Becoming a Burger Ambassador
Nikki Burge was one of last year's Burger Ambassadors. She submitted a photo of herself wearing (one of) her burger sweaters, eating a burger modeled after the one on her sweater. She also put a mustard bottle in her hair for good measure. And people thought that was pretty great. Next thing she knew, she had an envelope of money to spend on burgers. Not a bad gig.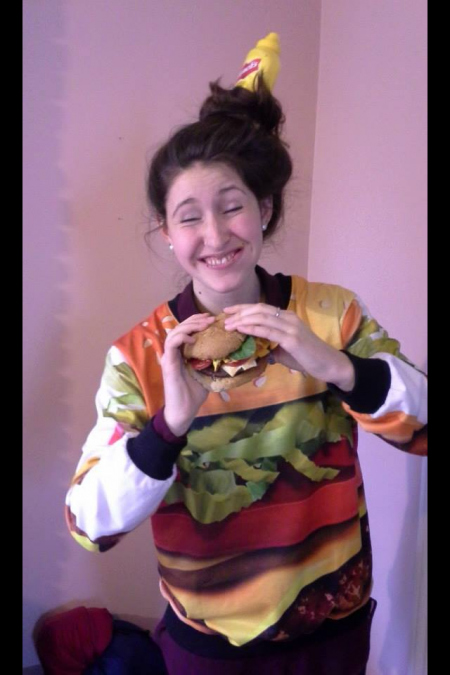 Last year's Burger Week
The other Burger Ambassador ran a food blog where she blogged about Burger Week. Burge chose to spread the good word through Twitter. She also kept a burger bible to document her burger consumption. She rated the burger's patty, bun and "fun" level.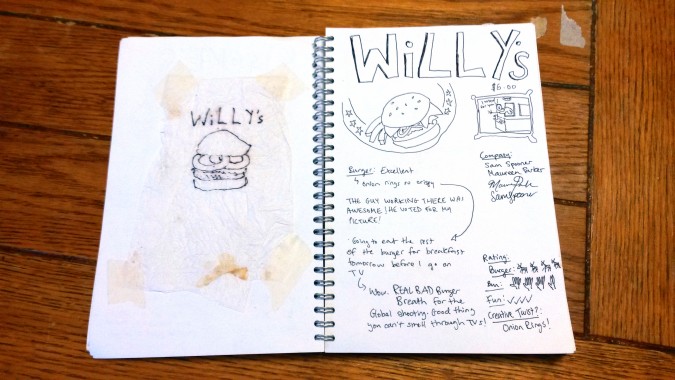 This year's campaign strategy
"I thought, 'There's no way they're going to re-vote someone in. They're probably going to want a new person unless I do something really drastic.'"
Cue the snow burger.
Burge's submission for this year is a photo of her on a giant snow burger that she made with her friends. The recent snowstorms gave her lots of snow and ice to work with. It's a few feet tall. Burge has to scale the back of the burger to get on top.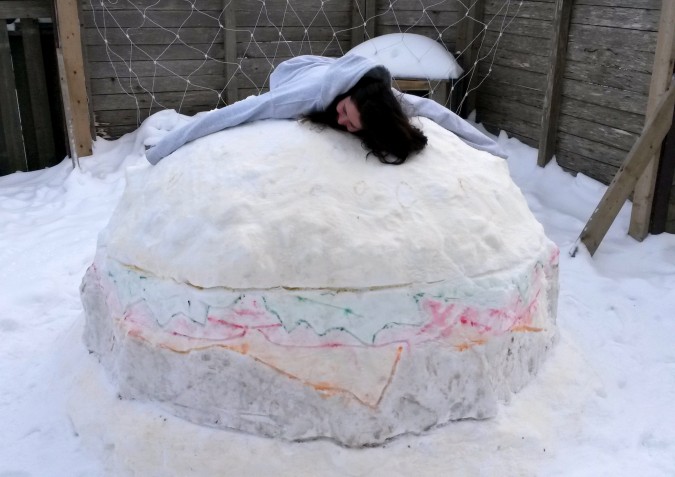 This year's Burger Week strategy
If Burge gets a second term as Burger Ambassador, she wants to hit up all the places she couldn't make it to last year. She also has her eye on the Cheese Curds burger.
"I was hitting at least two burger places a day," Burge said. "It gets kinda tiring when you eat that many burgers.
"I think the best way to judge a burger is like, the patty has to be juicy obviously and like cooked properly. But the bun, I don't like it when a hamburger gets too big. Because then you can't actually bite everything in one go. The bun has to be soft enough that you can squish it down with your fingers so that you can get it all into your mouth at the same time."
The conservation of belly space
"I think the key thing to do, though, if you're going to try to hit as many places as possible within Burger Week you have to decide where you're going to get fries and where you're not. Because if you're going to do two or three in one day," Burge says, "you have to decide who is going to have good fries.
"That's my strategy for this year."
The same goes for beer. You wouldn't want to fill up on fries and hops and not be able to finish your burger. "Well you will finish your burger, because you're not worthy of Burger Week if you don't," Burge concludes.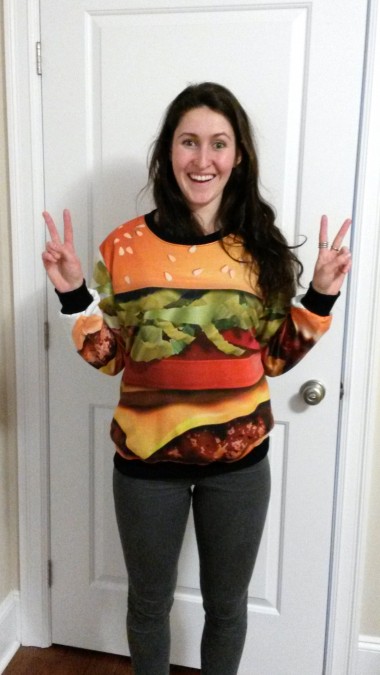 How you can be Burger Ambassador
You have to be jazzed about burgers. You have to want other people to be jazzed about burgers. It helps to run active Twitter and Instagram accounts. Last year, the Burger Ambassadors went on Global TV's morning show for an interview. Camera-shy burger lovers need not apply.
Burge's advice for aspiring ambassadors:
"Lose so I can get in," she joked.