What it's like to run a joke university Twitter account
"No one really cares what I think," says the author of a King's parody account. "They just want to read my jokes"
November 20, 2014, 12:17 PM ADT
Last updated November 20, 2014, 12:35 PM ADT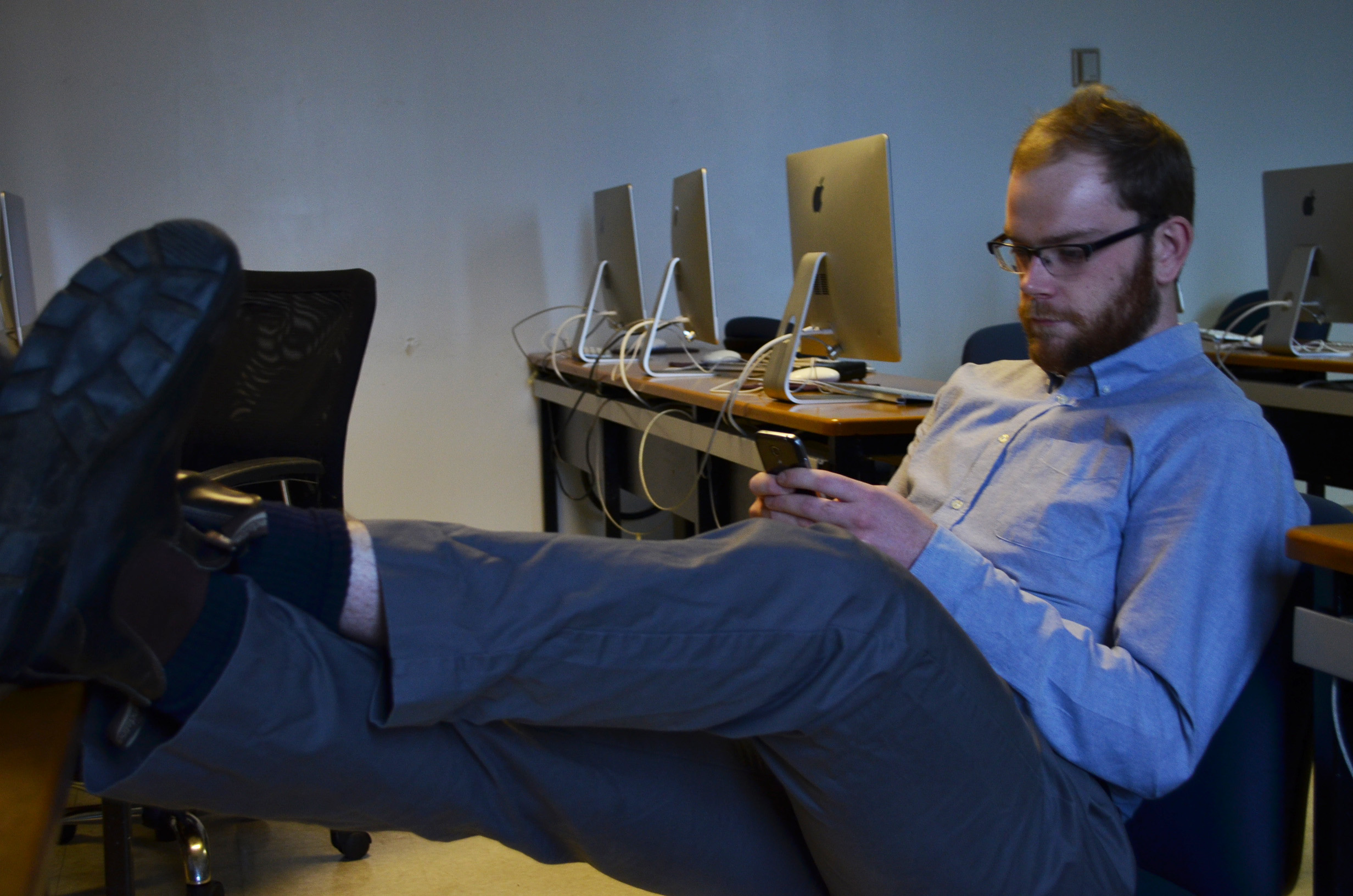 In February 2012 Evan McIntyre was withdrawing from nicotine, so he decided to start a Twitter account to parody his school.
At the time he was in the third year of his journalism degree at the University of King's College.
"I was feeling really skittish," McIntyre says. "I just had a lot of really silly thoughts making fun of King's in my head… I didn't want to attribute them to myself because they were a little bit rude and jabby."
Two years later those silly thoughts grew into an account with nearly 400 followers, which isn't a lot, but McIntyre acknowledges it has become the unofficial parody Twitter account of King's. While he says he doesn't use it as much as he used to, @kingsnewshfx is still one of the most active university parody Twitter accounts in the province. McIntyre thinks it's valuable to poke fun at his school.
"It was a lot of experimenting with how to engage an audience about news and stuff like that," he says. "But I wasn't trying to do anything critical. I was ultimately just making jokes about stuff around campus."
FYI IF U EAT DESSERT IN PRINCE HALL WHILE WAITING IN LINE FOR FOOD, OR WHILE WALKING BACK 2 YOUR TABLE, ITS ZERO CALORIES #NUTRITIONSCIENCE

— KINGSNEWSHFX (@KINGSNEWSHFX) September 15, 2021
McIntyre, who is now studying audiology at Dalhousie, says it's not hard to sum up King's in a 140 character tweet. "I think King's is best done in a little microcosm… King's is the kind of place for someone to do something whacky and you totally understand it," he says. "And there are a lot of ways to talk about that uniqueness."
According to McIntyre, running the account has never been his top priority, but he has often put pressure on himself to be funny.
"In the same way a stand-up comedian feels really good when someone laughs at their joke," he says, "I wanted to write a few jokes to make people laugh."
I JUST BOUGHT MY COFFEE WITH EXACT CHANGE, SOMEONE PLEASE GIVE ME A MATH SCHOLARSHIP

— KINGSNEWSHFX (@KINGSNEWSHFX) October 20, 2021
"No one really cares what I think. They just want to read my jokes," he says.
Even though McIntyre has finished his degree at King's, he says he has no intention of closing the account anytime soon.
"As long as I'm on campus I'm going to keep using it," McIntyre, who is still a don of the Angel's Roost at King's, says. "I haven't thought about ending it because I don't need to."
Emerging account
On Monday, a new joke Twitter account appeared at King's. The account @StatsUKC mocks the school with made-up statistics describing life at the university. The account is run by second-year King's journalism student Julianne Steeves.
"King's has a lot of unique things about it… so it's kind of fun to make jokes about it," Steeves says. "So I started the Twitter account."
This holiday season, a King's student will be asked,"But what do you DO with your degree?" by 17 relatives.

— Stats King's (@StatsUKC) November 18, 2021
Since Monday, the account has attracted 32 followers, Steeves says she's surprised that many people found the account entertaining.
"I'm just kind of amused that people think I'm funny," she says.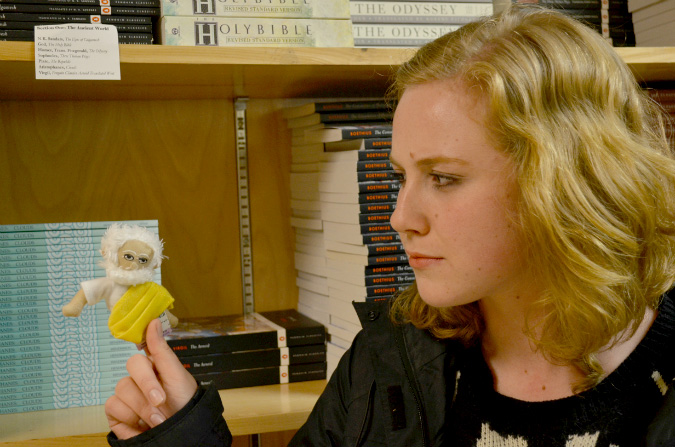 Most universities in the province have their own parody Twitter accounts. Mount Saint Vincent's @MSVUProblems is another highly active account. While not as active, Dal's @DalhousieProbs is by far the most popular account in the province with 2,754 followers.
"I think it's healthy to make fun of the serious nature of university every once in a while," says Amanda Hunt, a fourth-year English major at King's who follows McIntyre's account as well as some other parody accounts. "[It] alleviates some of the pressure. Posts about procrastinating… remind me I'm not the only one stress-shopping between paragraphs."
92% of King's students who say "Fight me" would lose a physical fight but win a poetry slam.

— Stats King's (@StatsUKC) November 19, 2021
Hunt says these types of Twitter accounts resonate with students because they're relatable. "It's something directly relevant with my life at the moment," she says. "There's a certain degree of truth to all of the tweets."