Workshop tackles sustainable water issues
Participants contemplate scenarios from tax incentives to trade wars
November 26, 2014, 10:51 AM AST
Last updated November 26, 2014, 10:51 AM AST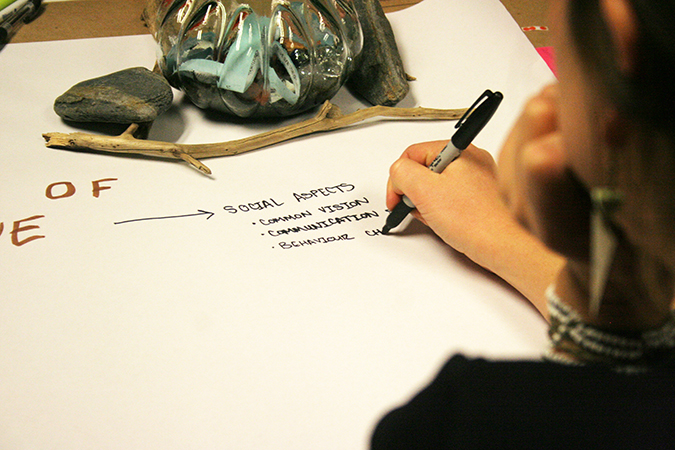 Twenty Five students, young professionals, city and provincial workers came together Tuesday night to develop scenarios for the future of Halifax's water resources.
The event was put on by Waterlution as part of its Transformative Leaders of the Future program in an effort to create discussion about water resources and Halifax's role as a city in creating a sustainable future.
"The whole goal is to create this group who can drive the future they want to see. We're talking academics, we're talking water managers such as Halifax Water, politicians, government works, but as well as community members," Ragush said.
Waterlution is a non-profit organization that works across Canada in order to create discussion about a sustainable relationship with water.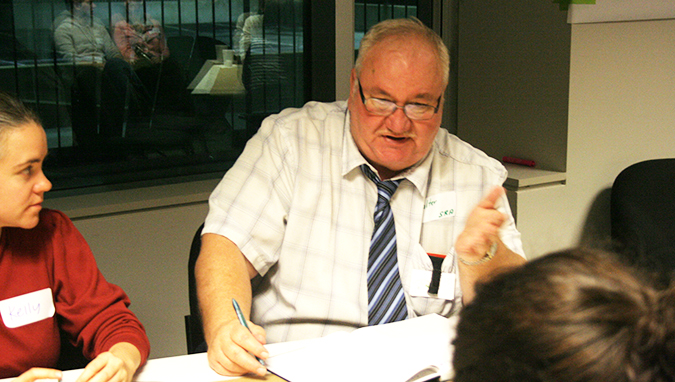 During the discussion, participants developed four scenarios spanning a spectrum of "worst case scenario" being trade wars over the province's fresh water to a "best case scenario" of a largely sustainable city where businesses "paid for the pavement."
The participants then voted on the likelihood of each scenario.
Resoundingly optimistic
A scenario titled "Water For Not Nothing" was deemed to be the most likely. This situation would include educational tools such as bicycle and walking paths along contaminated sites and discussions in elementary school classrooms in order to teach citizens about the value of water.
The scenario also included economic incentives such as taxes on individuals and businesses that waste and pollute water, or tax breaks for those who use and pollute less.
The scenarios deemed least likely were ones that painted pictures of trade wars over fresh water between states, provinces, and even cities, and another that suggested rising sea levels would endanger areas such as Point Pleasant Park and the businesses along the boardwalk.
The four scenarios will be discussed further through a similar forum in 2015 with the ultimate goal of presenting fully thought out ideas to the provincial government.
"It's important to start discussing what we perceive will happen, what we hope will happen, and what hope doesn't happen, so we can start to work towards solutions to drive what we hope will happen," Ragush added.